Why Masuda Omakase Is Different
Why Masuda Omakase Is Different
Masuda Omakase is part of the Kosher Hospitality Group established in New York City. We specialize in distinctive cuisine and bring fantastic concepts to you and your guests. We have years of experience in crafting unbelievable dishes, and we add a beautiful and modern twist to a classic take on sushi.
Best of all, you may enjoy the comfort of delicious cuisine in the privacy of your own home. If you are looking for a private kosher sushi chef, look no further! Learn more below, then book a visit today.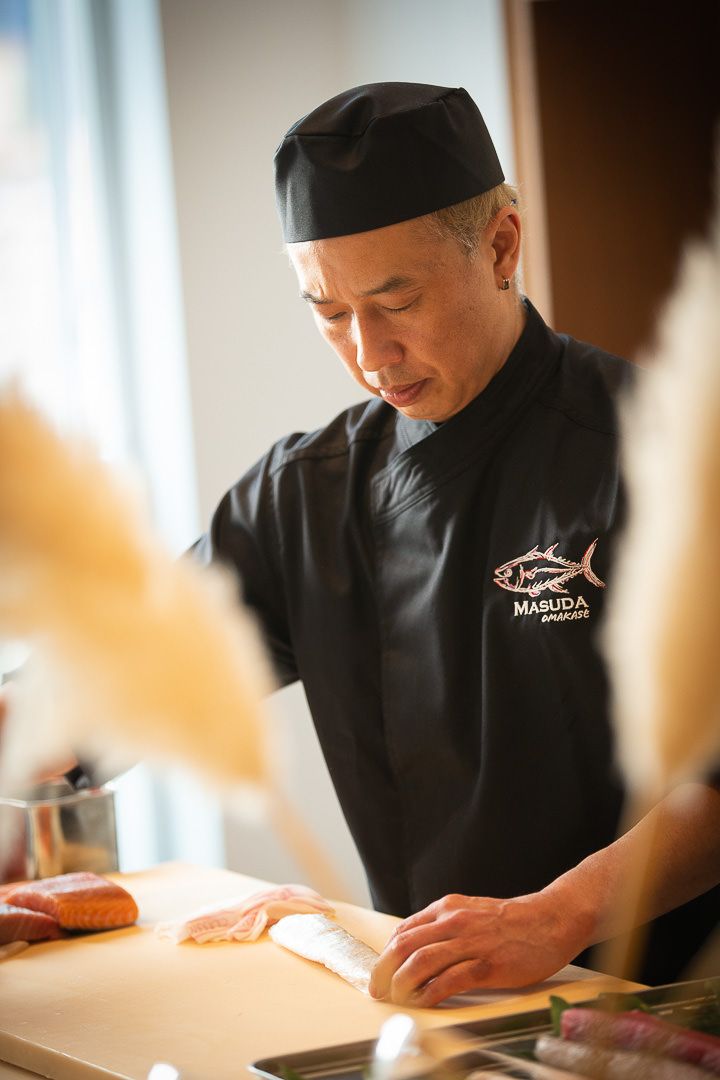 We Are Professional
Are you looking for exceptional food at your event? Whether you are hosting a private party at your residence or a high-end event, our professional and well-trained chefs have you covered. We love what we do, and no matter your needs, we craft every dish to perfection.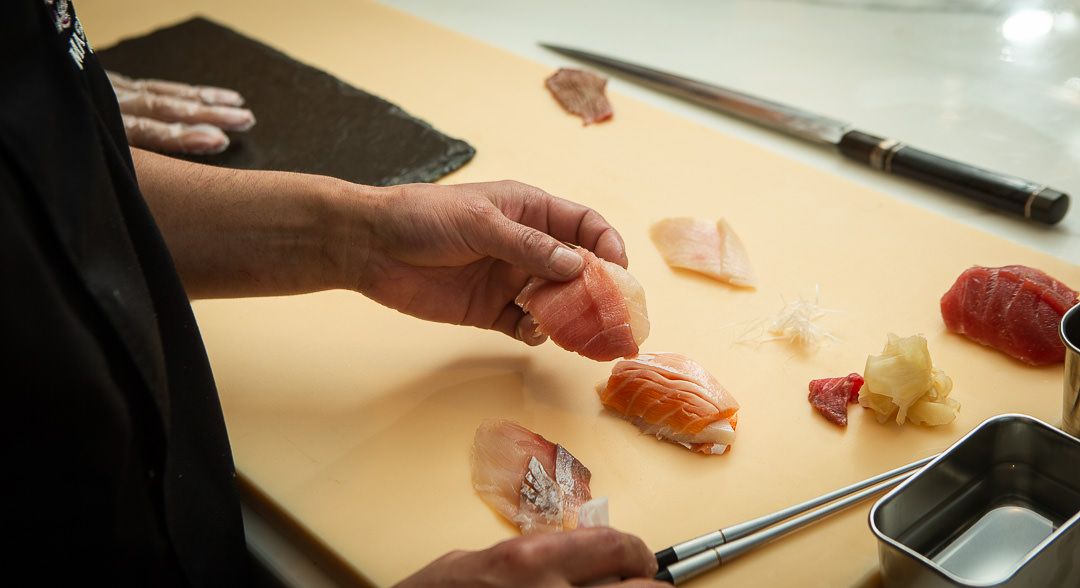 We Only Use the Best Ingredients
One of the things that we are very particular about is the raw materials and ingredients used in our dishes. We only use the freshest and best ingredients that are sourced locally when possible and globally when the meal requires it. The end result is that we always create a fine dining experience. Ingredients in a dish make all the difference, so whether we are using fish, shrimp, or rice, when you taste our delicacies, you and your guests will be in awe.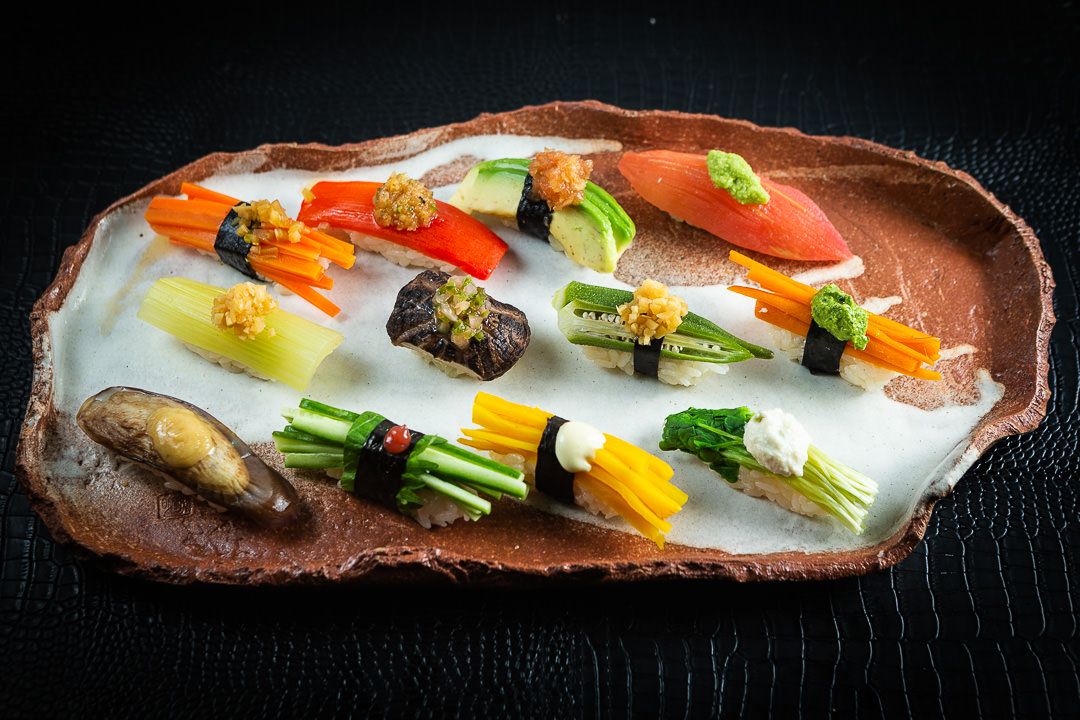 You Choose the Venue
No matter which venue you choose, we can send a chef right to your doorstep. Better yet, if you are hosting a dinner at your residence, you won't have to worry about setting up and cleaning up later on. Each at-home dinner includes a delectable 15-course Omakase meal, as well Japanese dishware, place settings, chopsticks, and cleanup.
Alternatively, our space can be reserved for any special occasion, including a casual get-together with friends, a business dinner, or a family reunion. No matter your plans, we'll make sure you eat in style.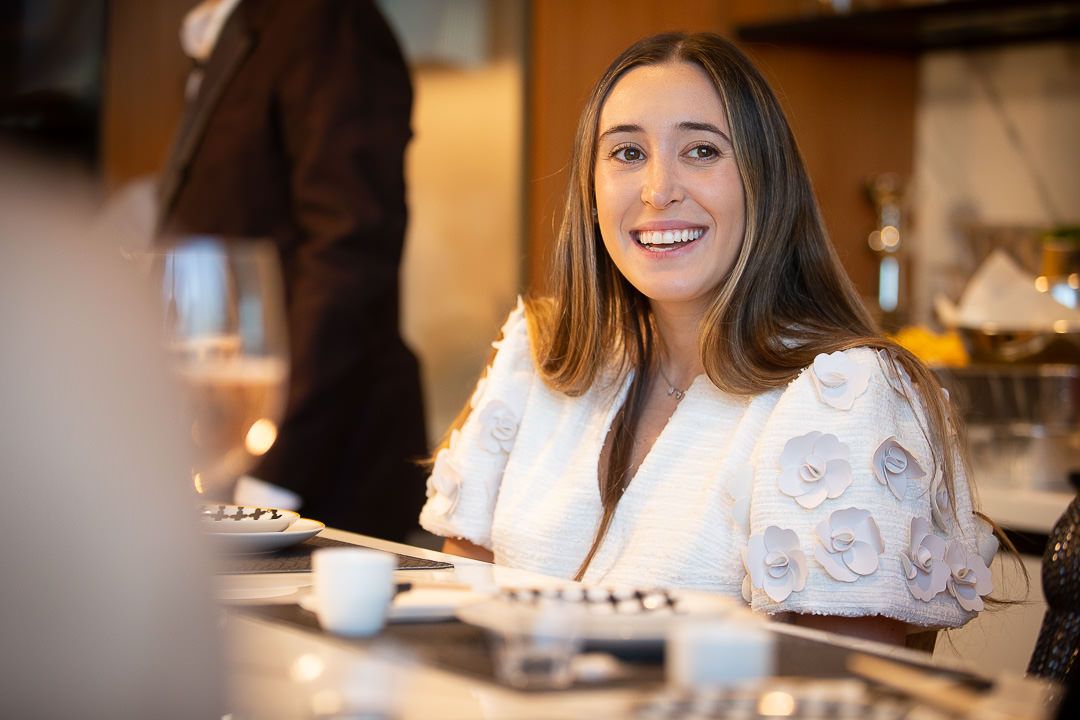 We Cater to Different Events
We cater to all types of events and venues, so whether you're in an airplane, at a wedding, attending a corporate event, or making an appearance at an elite function, our private personal kosher sushi chef is available. Backed by years of experience and a passion for handcrafting delectable foods that every guest will love, we're available for any event you have planned.
Get ready to wow your guests with the best dining experience in New York City and the surrounding areas. You deserve an incredible meal, and whether you're planning an event or simply hiring a private chef for a dinner date for two, we'll give you a taste of royal cuisine that you're sure to love.
Call Now To Book Your Visit With Our High-End Private Sushi Chefs